Bio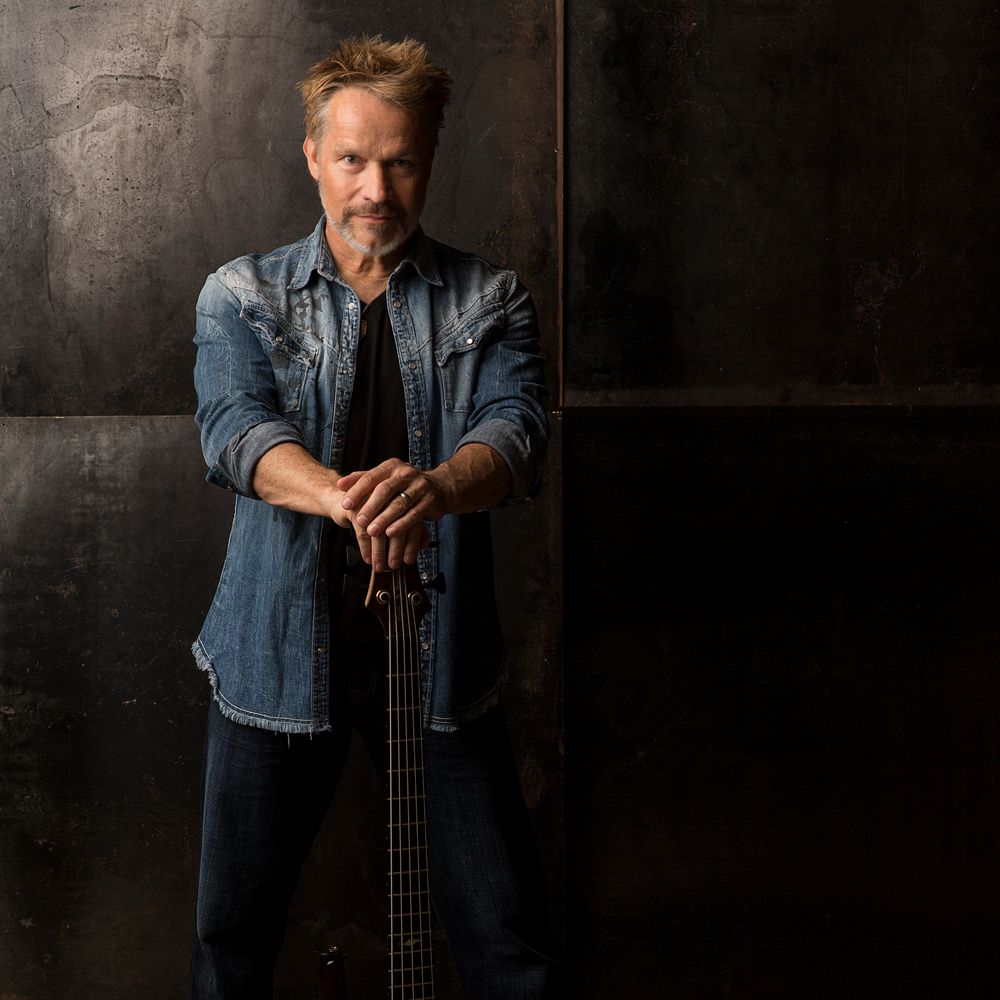 Vail Johnson
Around the World in 40 Years
                                                                                                                                                      Why would Arsenio Hall, Herbie Hancock, Keb' Mo',  Kenny G and countless celebrities at the pinnacle of their careers choose to share the limelight with one musician?  Vail Johnson is a talent unbounded by musical genres; an artist who succeeded as a top LA Studio Musician, Internationally Acclaimed Bass Player, Jazz Musician, Band Leader and Solo Performer.
Vail's music appears in film, TV, on radio and in 6 CD's that exhibit the depth of his experience. Compositions range from improvisational jazz created with free-form musicians to projects drawing solely upon Vail's schizophrenic talents as writer, singer, virtuoso and producer. Transcendent in his music is an unequaled voice expressed with 4 strings. You hear melodic tones of Spanish guitar, bluesy finger-picking and monster slapping. You feel samba, funk, blues and rock. Vail's live performance on bass became something extraordinary, by playing constantly as a member of as many as 10 bands at any given time.
From a family history exuberant with Metropolitan Opera singers, Symphony players, Broadway musical producers, grandma 'Iny' playing the mighty Wurlitzer in silent film movie theaters and wildly colorful performers (Magicians, Traveling Minstrels, and Carnival Folk), Vail was destined to emerge as a multi-talented artist and multi-layered performer with a singular voice.  
Like his kaleidoscopic roots, Vail's multi-faceted talents mirror a childhood immersed in the expression of Classical, Choral, Gospel, Bluegrass, Dixieland and Top 40 music by mentors with creative genius. He merged talents of Manhattan School of Music Scholar and noted Percussionist; Banjo-picking Night Club Owner; Vocal Master (Doctorate Choral Arrangement), Award-Winning Conductor and more as the youngest of 7 brothers.  Each one mastered 4-part harmonies in choir and live performance playing in a popular Seattle Dixieland band and touring internationally through Asia entertaining troops on Air Force Bases with Top 40 music. Vail added Jazz to this medley with jazz studies at UW.  Moving to LA, Vail formed his own jazz bands, played with renowned Latin and Fusion Jazz artists and toured internationally playing every major Jazz Festival around the world.
Throw this mix into a blender and what do you get? Vail electrifies audiences with virtuosity, passion and humor in 40 Years Around the World, a continuously evolving production of music and stories from world-wide performances and recording studios as a solo artist and with luminaries such as Kenny G, Herbie Hancock, Stevie Nicks, Keb' Mo', George Benson, Michael Bolton, James Ingram, Gil Scott Heron, Paula Abdul, MC Hammer, Steve Perry, Arsenio Hall, Patti Austen, Peabo Bryson, Christopher Cross, T. Graham Brown and David Cassidy as well as lesser known but highly respected artists Eric Marienthal and Frank Gambale (both members of the Chick Corea Electrik Band), Leslie Hunt, Warren Hill, Young MC, Edgar Winter, Freddie Ravel, Carmine Appice, etc., etc., etc. 
Visit www.vailjohnson.com.